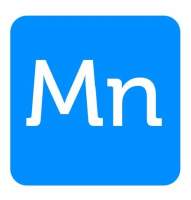 QUALITY

|

EXPERIENCE

|

EXPERTISE
Family disputes can be devastating for all those involved. 
Mediation in a family context can help re-build relationships, can foster positive discussion between parents, children and other family members.

Our family mediation panel is made up of some of the country's leading professionals, and between them have helped many hundreds of people going through the process of separation. 
If you are seeking help with how to separate, with your assets or finances, childcare arrangements, or perhaps the matter is highly complex or involves high-level financial considerations, our panel can help. ​

MIAMs
A MIAM (Mediation Information and Assessment Meeting) is an assessment of the suitability of the parties and the circumstances to attempt mediation. This can only be carried out by a mediator who has completed special training. 

If court proceedings have commenced or are envisaged, a MIAM will usually be required. There are some exceptions to this. 

Many of our mediators are MIAM qualified. We will help you if you are unsure whether you need to complete a MIAM.

This website uses cookies to help us improve your experience. Click anywhere on this box to continue using our site. 
The National Panel