Be the first to hear about our events and news 

Join Our Friends List 
Subscribe
QUALITY

|

EXPERIENCE

|

EXPERTISE
Simple,
Quick
and
Effective
Mediation
Specialisms
Locations
Berkshire + 25 miles

Oxford

Basingstoke

Maidenhead


Reading
Non-accidental injury/alleged baby-shaking and fabricated/induced illness

Children law - public and private

Mediation - Helen can consult directly with children

Collaborative Law

International cases

Divorce

Domestic violence

Cohabitation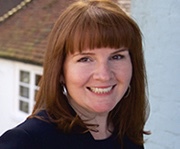 Helen is a Consultant in the family department.  She has an excellent reputation in private and public children matters (including those with an international element) representing parents, grandparents, extended family members and children either directly or through their legal children's guardian.

Helen specializes in children cases where there are social services and/or police involvement including allegations of non-accidental injuries to children/alleged 'baby-shaking', fabricated/induced illness and sexual assault and has an excellent success rate.  She will only instruct suitably experienced medical experts and barristers to ensure the best possible results.  Helen has a background in criminal law which means she is able to represent client where there is a linked criminal investigation. 

In addition Helen represents clients requiring assistance with divorce and finance; and where there are issues of domestic violence.

Helen is a Resolution trained Collaborative Lawyer and Mediator having also trained to mediate with children. 

Helen lives in the Chichester area where she now enjoys spending time with her 3 children, cycling, walking, swimming and cooking.​
​
Memberships
Accredited Member of Resolution in the areas of Children, Domestic Violence and International Children Law
Law Society Family Law Panel and Children Panel (Child and Adult Representative)
Member of the Sussex Family Justice Board
Committee member of the Chichester & District Law Society which she has been a member of since 1997 and now CPD/Training officer
Chichester and Southdown Collaborative Pod.
International Bar Association (IBA).
This website uses cookies. Click anywhere on this box to continue using our site. 
The National Panel