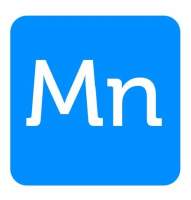 QUALITY

|

EXPERIENCE

|

EXPERTISE
Trusts and Estate Mediation
Managing a trust or estate is a difficult and demanding role. Beneficiaries of trusts, wills and dispositions rely on the financial standing and effective management of such estates. 
Effective decision-making and collaborative working can often be hampered by emotions and personal wishes, and tensions between all involved can arise, and quickly escalate. 

Our mediators are experts in assisting parties to think and act positively and to agree on a way forward. ACTAPS (Association of Contentious Trusts and Probate Specialists) registered, our mediators are the very best in the profession. 

Such disputes can be resolved within a day and our experts will use industry experience to help parties bring a swift conclusion to long-standing, divisive and damaging disputes. 
A SWIFT RESOLUTION IS POSSIBLE
It is quite common for the entire value of an inheritance to be spent on legal fees. 
Families can spend months and years locked in such disputes. Mediation is the key which unlocks the power of party control and gets to the nub of the issues, where the courts cannot. 

This website uses cookies to help us improve your experience. Click anywhere on this box to continue using our site. 
The National Panel