Specialisms
Locations
Sussex,

Hampshire,

Dorset,

Surrey

Kent
London,

Bedfordshire,

Buckinghamshire,

Hertfordshire,

Essex
computer software and hardware

commercial agreements

commercial agents' regulations

partnership disagreements

trade marks

copyright

telecommunications outsourcing, equipment and services

franchising agreements

professional negligence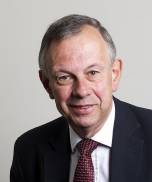 Graham has been a CEDR accredited mediator since 1993. He has undertaken several dozen mediations as a mediator with a very substantial number of cases settling at, or soon after, mediation.
He is happy to undertake mediation in any discipline but his experience lies principally in the following areas:
computer software and hardware

commercial agreements

commercial agents' regulations

partnership disagreements

trade marks

copyright

telecommunications outsourcing, equipment and services

franchising agreements


professional negligence
Disputes have ranged in value from a few thousand pounds to many millions of pounds. He has carried out mediations before, during and after trial (but before assessment of damages). He has been listed in the Bar Mediators directory and is a member of the Civil Mediation Council.

Early Neutral Evaluation: Graham has also carried out Early Neutral Evaluation (ENE) work - e.g. a dispute between a high street bank and a major telecommunications provider concerning international data transfer by satellite.

This website uses cookies to help us improve your experience. Click anywhere on this box to continue using our site. 
Your Specialist Network