Johnathan Lux - Elite Mediator
BOOK THROUGH US FOR AN EXCLUSIVE 10% DISCOUNT ON YOUR FEES WITH Jonathan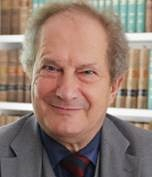 Areas: Civil | Commercial | Shipping

Total mediators: 1
AVAILABLE: National and internationally
Specialisms
Maritime / Shipping

Energy renewables and Off-shore

Aviation

Commercial Contract and Tort Disputes

Insurance

Banking

Sale of Goods and International Trade

Professional Negligence

Carriage of Goods and Passengers by Air,
Sea
and Land

Construction

Land and Property

Personal Injury

​Jonathan has extensive experience of 'win win' mediation settlements within many levels of commercial and
industrious complexity.


Jonathan holds International Mediation Institute (IMI) cross-cultural competence accreditation and
understands how cultural 
and 
behavioural
issues can create barriers to settlement and needs to be
addressed as part of any mediation process.

He is able to grasp the key issues quickly, combined with excellent lateral and creative thinking; he is able to
help people see the 
issues, 
consequences
and solutions that may not have been considered previously.

Put this together with his ability to negotiate; he can help guide cases to a 'win win' settlement
Jonathan has a realistic approach to fees; his expertise speaks for itself but on some smaller cases is
prepared to be flexible on fees (Just ask).


'Win Win Mediation Settlement' – Jonathan Lux
Supercar crashed by former F1 driver


The dispute arose when the owner of an ultra precious supercar loaned it to a former F1 star that crashed
the supercar during a race. The former F1 star blamed the car and the owner blamed the driver as out of
practice and simply not competent to 

race 

anymore

.

The owner believed that loan was on terms that driver would insure and driver believed that it was for the
owner to do so; nothing in writing on the point. Finally and importantly, there was 
an 
on-going
business
relationship involving marketing activities for the owner's businesses.

Court or arbitration proceedings would have led to an unpredictable win/lose outcome – sudden death for
the losing party. Instead, mediation was agreed and the final settlement preserved the business relationship
and, indeed, specified increased tasks to be carried out by the driver. In addition to achieving certainty and
preserving the relationship, 
the 
mediation
saved an estimated £250,000 in costs for each side (when
comparing the costs of the mediation to the projected costs of going to court).

Feedback
"Your patience and understanding, qualities which only come with experience, were much in evidence. Given
a suitable opportunity, I shall not hesitate to recommend you as a mediator in the future."
Harold Berwin, Darlington Hardcastles solicitors
This website uses cookies to help us improve your experience. Click anywhere on this box to continue using our site. 
BOOK THROUGH US FOR AN EXCLUSIVE 10% DISCOUNT ON YOUR FEES WITH Jonathan
Your Specialist Network