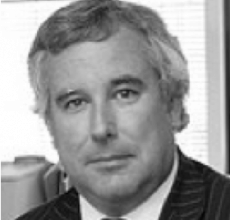 Specialisms
Locations
Specialisation

Boundary disputes

Business to Business

Clinical Negligence/Personal Injury

Construction – building/marine

Education

Employment & Workplace

High value & complex claims

Inheritance

Insurance

Professional Negligence
Kevin is an accredited mediator (LSM) who has also undertaken training in Advance mediation skills and Workplace/Employment mediation
Kevin has worked in the legal profession since 1982 both as a barrister and a solicitor – in the latter role being a partner in a central London firm of solicitors and subsequently head of commercial litigation in setting up a regional office of a national firm of solicitors.
Outside the legal profession he also has experience of working in insurance industry governance (Lloyds of London) and in family businesses.
In mediation, his approach is to seek a clear vision from the participants as to their aspirations when assisting the parties to achieve a successful outcome. 
Beyond his detailed knowledge of clinical negligence and personal injuries extending over in excess of 25 years Kevin also has significant experience in the following areas:
Education – employment disputes/student grievance disputes/exclusions – He was a governor at Portsmouth University 2003-2009/Chair of Audit 2006-2009
Also appointed Chair of Finance in a School under special measures
Licensed Trade – contract/employment/tenancy disputes – he some working experience in the trade and is a holder of BIIAB Personal Licence and other qualifications relevant to licensed trade management
Marine Trade/Yacht Racing disputes – both as the co-owner of a marine business and as a DOT/RYA Yachtmaster
Property development – first hand experience of a number of developments
Legal 500/Chambers & Partners ratings
Significant experience in all types of injury litigation and is an excellent tactician in presenting complex injury matters (2015)
An excellent lawyer (2016)
Legal 500

​

He is a pragmatic person who approaches things in a good common sense way (2016)

He builds a good rapport with clients (2017)

Chambers & Partners
This website uses cookies to help us improve your experience. Click anywhere on this box to continue using our site. 
Your Specialist Network