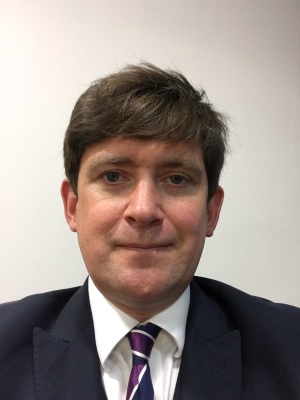 Specialisms
Locations
Cheshire

Liverpool

Manchester

Shropshire

Leeds

+ National
Boundary disputes,

Employment & Workplace,

Consumer issues,

business to business disputes,

High value and complex claims
Peter is an independent commercial and civil mediator. He is an excellent communicator and negotiator, having originally trained as a barrister and then qualified as a solicitor advocate. He has over 15 years experience as a solicitor practising in commercial and insurance litigation, with particular expertise in the field of professional indemnity/negligence law.​​

Peter is a member of the Insurance Working Party of the CCBE and is involved in developing EU policy on Insurance law. He has been involved as a member of the Civil Justice Council Costs Committee, reviewing guideline hourly rates for the profession and is knowledgeable about costs assessment and litigation funding.


Peter is on the editorial board of the Jackson ADR Handbook which is the authoratative guide to ADR used in every Civil Court in England & Wales.  He is also a Board Member and Director/Trustee of the Civil Mediation Council Limited. He is also a member of the Civil Justice Council Costs Committee.


Peter has taken part in numerous mediations and has undertaken mediator training and ODR training.
As a Deputy District Judge, he also knows from his own experience about what happens when parties cannot reach agreement and the Court has to adjudicate. 


As a member of the editorial board of the Jackson ADR Handbook and board member of the Civil Mediation Council, Peter is up to date with developments with respect to ADR in the UK and recently presented a seminar for the Law Society on ODR. Peter has conducted telephone and time limited mediations. He has been involved in the Business Dispute Resolution Commitment initiative, similar to the ADR pledge. 
Accolades from parties include: "My client was very happy and is now a convert to mediation" "Nothing beats a professional and personal approach" "can I just say thank you to you for your assistance with the settlement… you conducted yourself with me with the greatest respect" "I was impressed by the way you handled the negotiations" "the clients were delighted with the result"
This website uses cookies to help us improve your experience. Click anywhere on this box to continue using our site. 
Your Specialist Network