Specialisms
Locations
London + 50 Miles

Crawley

Guildford

Surrey
Boundary disputes,

Employment & Workplace,

Consumer issues,

Business to business disputes,

High value and complex claims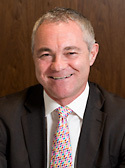 Roger has an enviable list of accreditations and is an active pioneer in helping mediation being recognised as the best method for settling most disputes.

Roger is passionate that mediation provides a fresh approach, with a 75% success rate He was featured in a Times Mediation Article in December 2015.

The Civil Mediation Council Communications and Government Relations Committees

The Academy of Experts (Council Member and Accredited Mediator) CIArb (Member and on their Panel of Senior Commercial and Civil Mediators)


The Standing Conference of Mediation Advocates (Advisory Board)
AMATI
Clerksroom
Talk Mediation
The Commercial Mediation Group
The Property Litigation Association
The Law Society
Member of the Business Dispute Resolution Committee (lead by the ICAEW) engaging business and industry in mediation via the renewed ADR Commitment
The RICS working party on Mediation & co-author of the RICS Mediation Guide (1st Edition) published in January 2015
Member of the Working Party for Mediation Awareness Week 2016. Member of Consensum Mediation
BIMA Founding member / Trustee (Belief in Mediation and Arbitration) a multi faith mediation group.
Commercial and Residential Property

Landlord and Tenant, Dilapidations

Service Charges

Lease renewals

Boundaries and Neighbours

Rights of Way

Noise Nuisance

Title  Corporate

Banking security and Finance

Pensions

Insolvency/ Debt Management

Construction

Retail and Restaurant

Healthcare

Business

Contract

Employment

Workplace

Shareholders

Partnership (inc division of assets on relationship breakdown)

Professional Indemnity

Insurance

Franchising (including international master franchises)

Sale and delivery of goods and services  / consumer disputes

Disputes with a religious context


Wills, Trust & Probate
This website uses cookies to help us improve your experience. Click anywhere on this box to continue using our site. 
Your Specialist Network